Pain is Coming rashguard unisex, black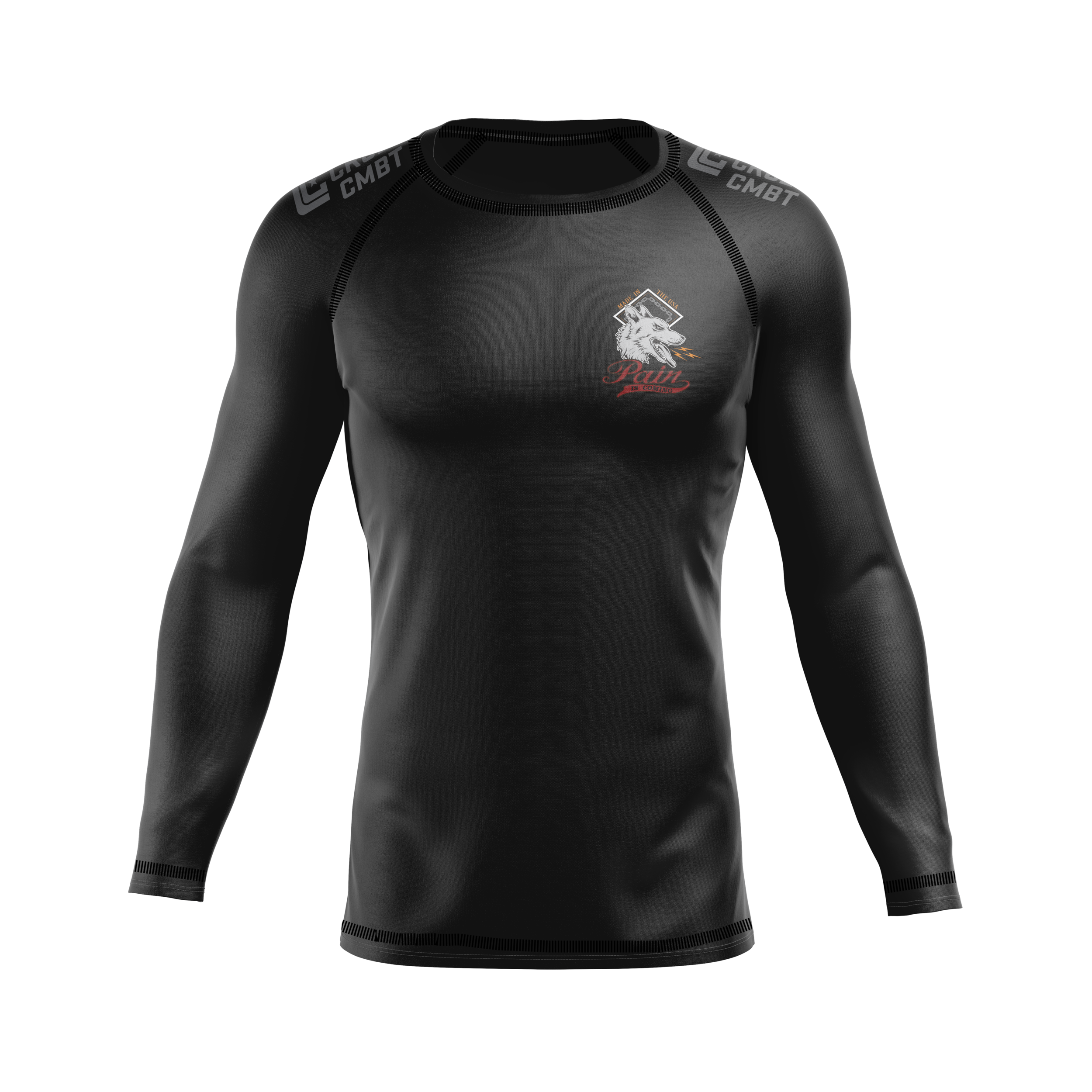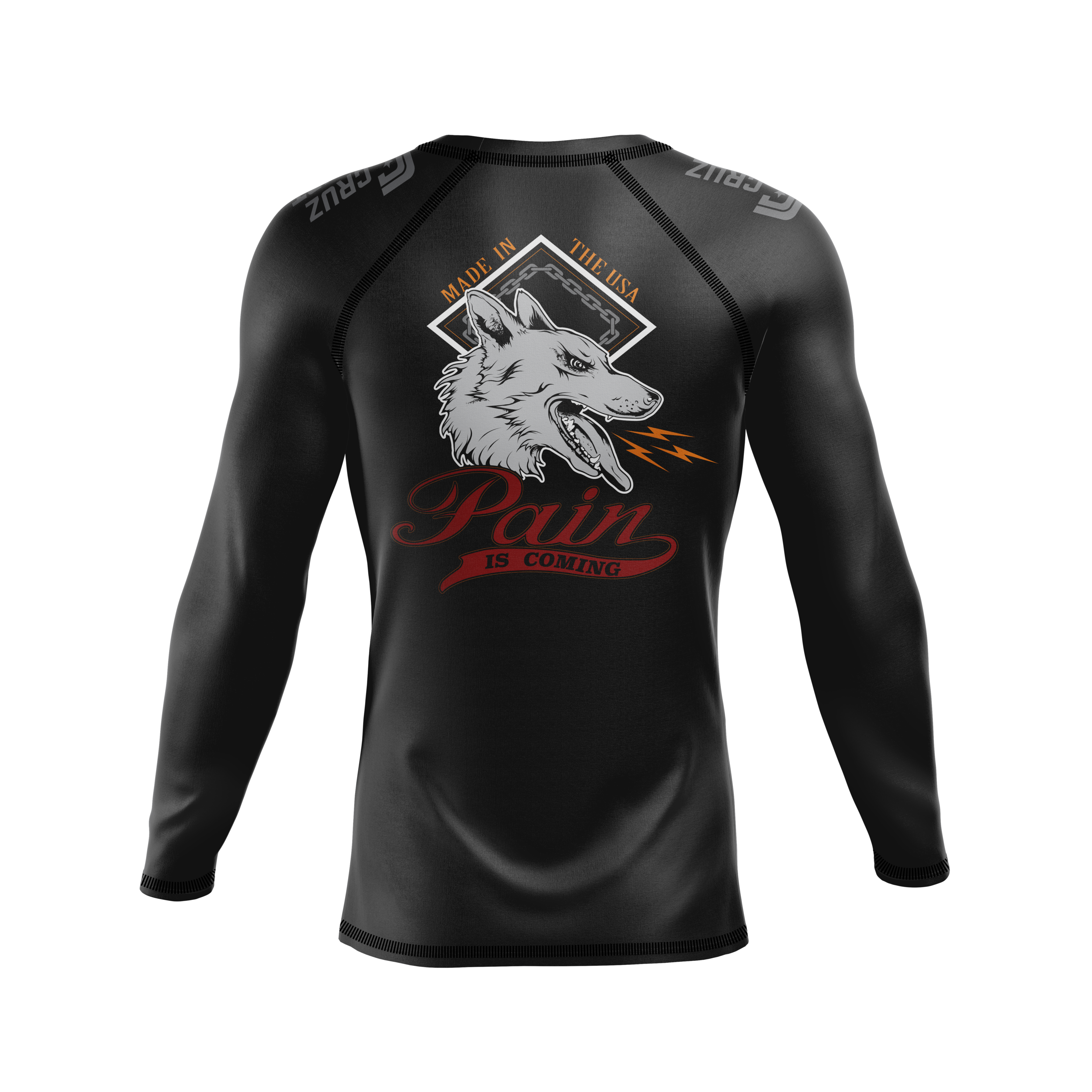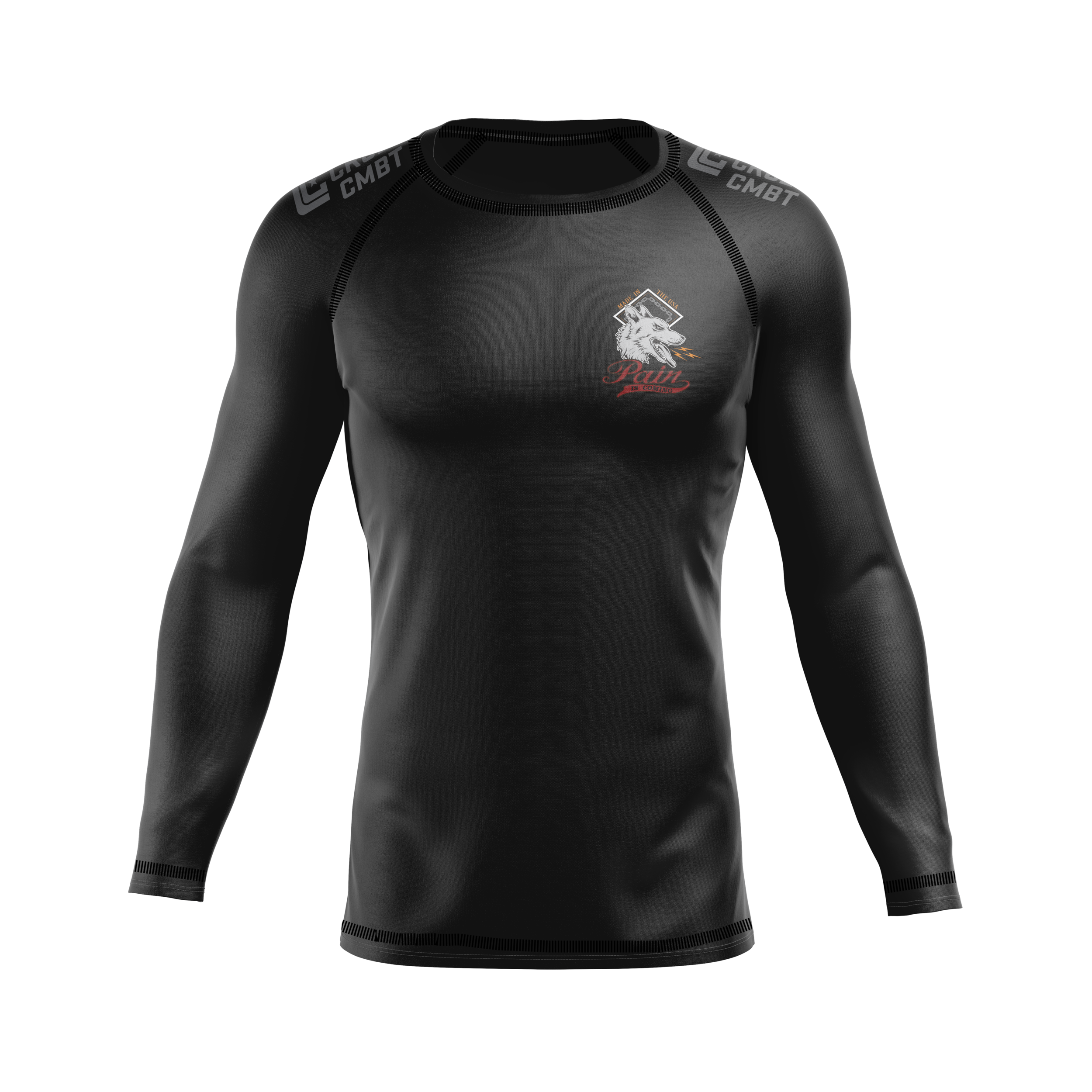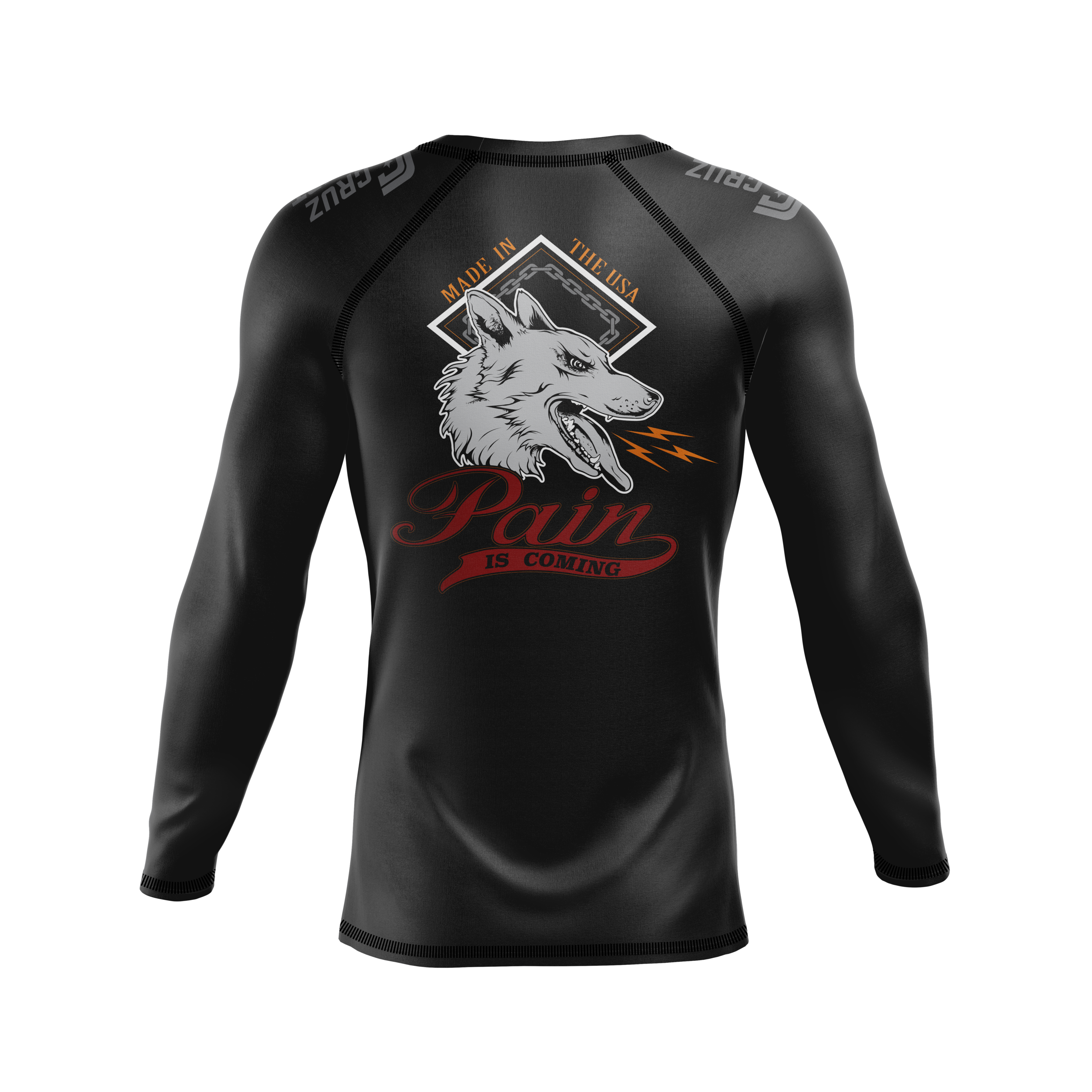 Pain is Coming rashguard unisex, black
Our Pain is Coming rashguard was designed by artist and dog-handling friend Kyle. Inspired from decades old surf shop graphics. Graphic featured on front and back. Available in short or long sleeves.
Some words about the piece from the unapologetically honest and somewhat deranged mind of the artist:
It's not just a parody phrase from your favorite medieval HBO series. And it isn't some pseudo-motivational hipster motto. It's savage testosterone-driven beast, comin' at you full-bore, and hell-bent on survival.
More importantly, it is your acknowledgement that the beast is yourself.In the Special Operations community, we say "Embrace the Suck". It's a simple way of making it known that what you are about to endure will be terrible. It will make everything else on this planet seem like a padded luxury. However, you are also likely to be a better person after it. With some repetition, you might even become addicted to it. Whether you're on the mat or on the battlefield, you train with your tribe like your goal is survival.
Give no quarter, for you have no rev limiter. The Pain is Coming rashguard lets those around you know that you aren't burdened by boundaries, and you have resisted domestication. Fueled with lycantropic fury like a blood-thirsty malinois, and seeking to instill the same savagery into your teammates. Put your toes over the line, for "you're entering a world of pain!".
•Dye sublimation graphics never crack, fade, or peel
•Side pebble mesh inserts for added breathability
•Flatlock stitching
•92% poly 8% spandex
Ready to ship in 10 days.
Made in the U.S.A.